General Market Evolution
How has the pandemic influenced the beauty market in India? Which have been the most important effects of lockdown and personal distancing?
Euromonitor's forecast projections for Beauty and Personal Care (BPC) in India, prior to the pandemic, was expected to cross INR1150 billion, with a growth of over 9% in 2020. However, we anticipate a loss of around INR70 billion in 2020, as a result of COVID-19. (As of September 2020).
Three broad trends – Home Seclusion, Shift to Digital and Maximising Value have arisen due to the lockdown and social distancing measures in the country.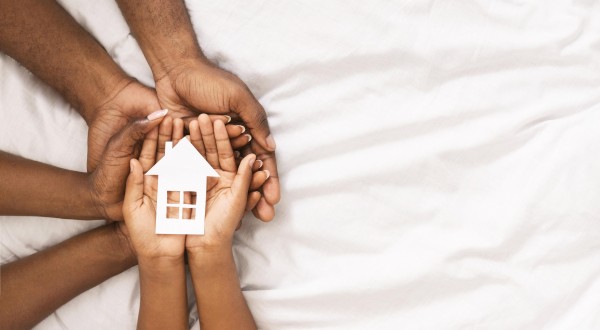 Home seclusion led to the stockpiling of essentials, especially during the initial phase of the lockdown, which elevated sales in those product segments, while self-isolation and limited social occasions has adversely impacted demand for discretionary spending beauty categories. Therefore, necessities such as bath and shower, oral care, hair and skin care products have remained relatively resilient to the impact of the pandemic in comparison to discretionary spending categories such as colour cosmetics, fragrances, deodorants and sun care.
As the economy started to open in a phased manner from June-July and various state govt. eased restrictions on social/cultural gatherings, sports and entertainment facilities, categories such as deodorants and cosmetics started to witness a rebound. However, with restricted mobility (international travel) and personal distancing still being prevalent, demand for discretionary spending category have still not reached to pre-COVID levels.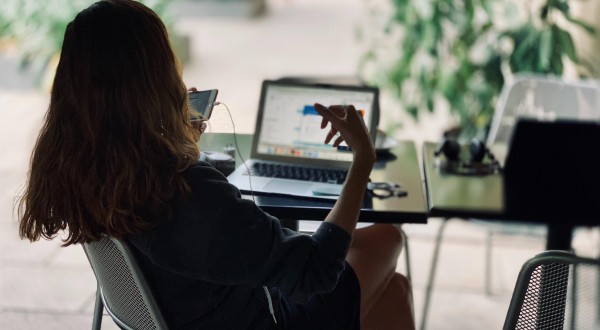 Shift to digital: Online shopping and delivery services benefitted from the temporary closure of beauty specialist retailers, department stores and supermarkets/hypermarkets, as Indians have been quick to move online. While the economy opens and consumers start visiting store-based outlet, there is expected to be a dip in the growth of online sales. However, with social distancing becoming a way of life, at least until majority of the population is vaccinated, the shift to digital and the online world could result in long term changes to channel sales of beauty and personal care products, as older consumers also become comfortable and adept with online shopping, and rising rates of internet penetration aids more consumers to transition online.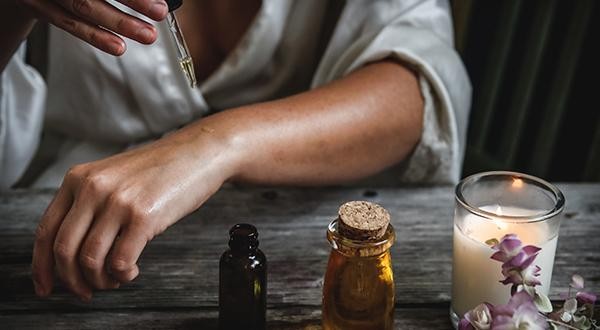 Maximising Value: As recessionary effects squeeze household income, consumers will re-prioritise and focus on essentials and value for money products. As a result, the pandemic has the potential to reset and re-order consumer priorities and lifestyles in the long term, with greater focus on demand for skin health attributes, mental wellbeing and clean and conscious beauty.
Prior to the onset of COVID-19, the wellness movement was already gaining momentum in the country, but the current crisis has heightened stress and anxiety among Indian consumers. Going forward, beauty and personal care companies will need to rethink offerings through a renewed lens, which is a shift to a more holistic approach that includes both physical and mental wellbeing.
Focus on Skincare
Skincare has been the best performing segment during COVID19. Which have been the most interesting trends and habits? How will skincare evolve after the pandemic?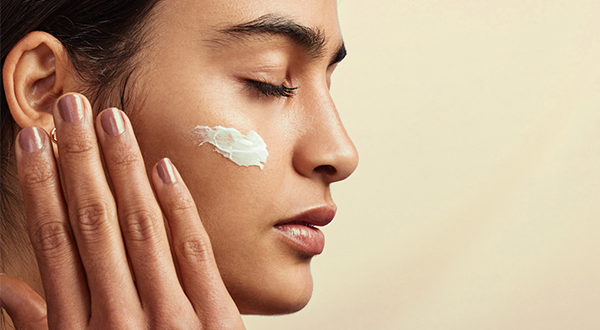 Skin care has remained relatively resilient during the pandemic, especially products positioned as safe and therapeutic, as the shift towards preventive skin health intensifies and home becomes a wellness hub. There's a surge in demand for face masks/packs, moisturisers, liquid/gel cleansers – as consumers look to maintain their skin health.
Indians are also going back to their roots – either through DIY skin care regimes with Besan (Gram Flour), Haldi (Turmeric), Honey, Orange Peel, Rose Water; while those who prefer more readymade solutions are turning towards brands with natural/botanical offerings, including Ayurvedic beauty products.
As per Euromonitor's Beauty Survey Data (2020), the most desired features in skin care products among Indians in 2020 include moisturizing/hydrating, added vitamins and products suitable for sensitive skin – and this could change in the future with more consumers demanding skin care products with added vitamins. However, less than 5% of skin care SKUs positioned or have claims with vitamins in India, as per Euromonitor's Product Claims and Positioning Research.
As Indian are indicating a higher preferences towards skin care products with specific claims and benefits, and the category is the third largest after bath and shower and hair care, it creates opportunities for companies to launch complete vitamin-infused product lines that include moisturizers, serums, toners, face masks, cleansers and anti-ageing creams. Therefore, building on specific benefit claims, preventive and health-oriented narratives will become more vital in a post-covid world.
Focus on Supply Chain
How has the pandemic influenced the beauty market in India? Which have been the most important effects of lockdown and personal distancing?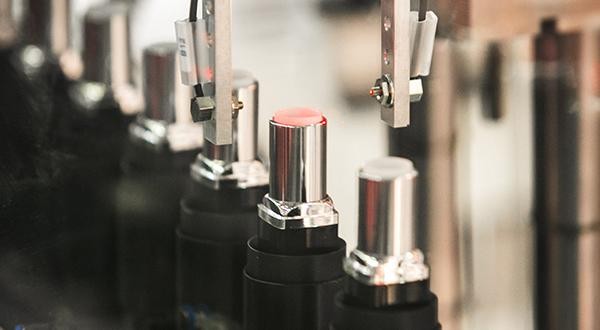 COVID-19 has severely disrupted global supply chains due to the interconnectivity of industries and the pandemic has exposed the vulnerability of the system in which components are manufactured by one major country, with no global alternatives to switch to quickly. This has caused many countries to look inward on re-localising sourcing and production.
India has also taken a similar approach with the govt. announcing the self-reliant India movement in mid-May. As part of this vision, the govt. is undertaking various reforms to drive the country's push towards self-reliance. As part of this movement, the Indian govt. has asked its citizens to become vocal for local producers and make them global – and with loyalty towards hair care and skin care brands declining in the country, it provides opportunities for home-grown brands to better appeal to consumers.
Some beauty and personal care companies such as Dabur, VLCC, WOW Skin Science and Lotus Herbals have already started to leverage the vocal for local movement for their marketing and advertising campaigns.
Focus on Hair
Hair has always been one of the most important segments in India. How did consumers' habits change in hair care during the pandemic? Which do you think will be the most impactful elements influencing the hair sector in the country?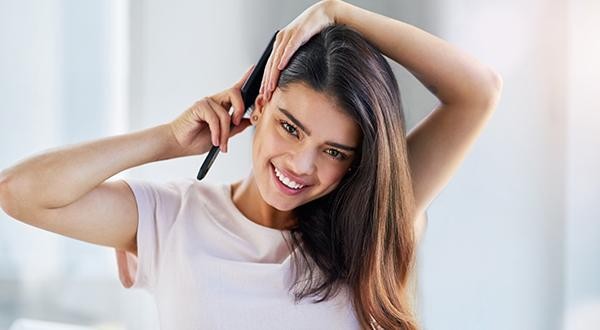 During the initial phases of the lockdown, the temporary closure of beauty, hair and nail salons resulted in a shift to at-home consumption of salon hair care products, which partly aided the resilience of the category amid the pandemic. While hair care products are considered a necessity, home seclusion and limited social gatherings resulted in slower replacement demand, thereby impacting the sales of this category.
Prior to the pandemic, the personalisation/customisation trend was gaining momentum in the country, fuelled by young urban consumers that were seeking products that cater to their own unique identity and hair type. However, with the recessionary effects of the pandemic squeezing household incomes in addition to uncertainty in employment, the personalisation/customisation trend is expected to take a backseat in the short run.
Scrutiny on labels and ingredients mix in hair care products is on the rise in the country and the demand for SLS/Sulphate and Paraben free hair care products is expected to continue post the pandemic.
Focus on Make Up
Make-up products have suffered a lot during the COVID19 emergency, above all colour make-up products. At the same time, in Europe and in the US, we perceived a stronger focus on make-up products becoming more multi-purpose products, thus providing as well healthy treatments for lips and hair, for example. Is this a trend in India, too? What about the use of masks: which has been its impact on make-up trends, and how will consumers deal with the use of masks in the next months?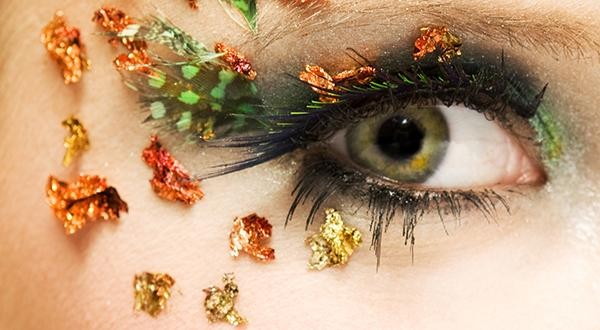 As a result of the stringent lockdown measures in the country, store-based beauty specialist retailers and department stores were forced to temporarily shut their outlets. Further, e-commerce companies such as Nykaa and Amazon were only able to retail necessities such as skin, hair and oral care products, as they were classified as essentials. However, make-up products were considered as non-essential, due to which, colour cosmetic brands had almost no sales during the months of April and May. In addition, the lack of social occasions and home seclusion had adversely impacted the demand for colour cosmetics in the country.
The last quarter of 2020 (October-December) has seen an uptick in demand for colour cosmetics, fuelled by the pent-up demand amid the lockdowns along with the easing measures on social/cultural gatherings by various states.
However, the mandatory use of face masks in the country is expected to result in eye make-up and nail products being more insulated in comparison to lip and face make-up.
Consumers are anticipated to remain cautious, even with the vaccination drive expected to begin mid-late January. Hence, the use of face masks could possibly continue even with signs of the pandemic subsiding, and therefore a lot more focus and marketing around eye make-up and nail products. However, the potential for innovation around high-quality face masks which are transparent/ translucent around the lip area could help the category rebound at a faster pace.
DOWNLOAD THE INDUSTRY REPORTS BY EUROMONITOR INTERNATIONAL
BEAUTY SURVEY 2020 KEY INSIGHTS
10 GLOBAL CONSUMER TRENDS 2021
RETAIL INNOVATION 2020: WHAT'S HERE TO STAY?