COSMOPROF INDIA AT A GLANCE
Cosmoprof India in Mumbai is the ideal business-to-business event for the fast-growing beauty market in India.
Cosmoprof India represents the fourth destination of the Cosmoprof network, a 360° worldwide platform for the international Beauty community, with shows in Bologna, Las Vegas, Hong Kong, Bangkok, Miami. Over 500,000 professionals and 10,000 exhibitors from all over the world.
Geo-adapted from the global Cosmoprof brand, Cosmoprof India has its own unique scale and entity, showcasing all the sectors of the beauty industry from ingredients to finished products encompassing the entire cosmetics and beauty supply chain.
The 2022 edition recorded excellent results, hosting 300 exhibiting companies from 12 countries, and 7,500 visitors from 50 countries.
EXPECTED ATTENDEES
9,000+
COUNTRY & GROUP PAVILIONS
5
ARE YOU INTERESTED IN EXHIBITING?
Boost your business! Engage in peer networking, create partnerships, and maximize your exposure. Become a Cosmoprof India exhibitor!
ARE YOU INTERESTED IN VISITING?
Discover the benefits of joining our global beauty community by attending a beauty event with a unique trade fair concept!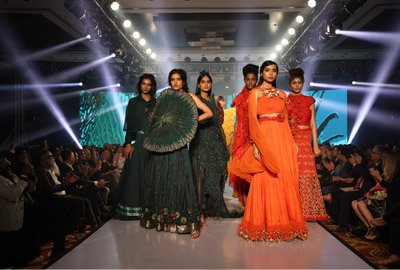 SPECIAL PROJECTS
Inside various curated and marked areas you will be able to discover the most comprehensive array of cosmetics, personal care items and devices from around the world.
EDUCATIONAL & EVENTS
Find inspiration in events & educational sessions arranged by exhibitors, the industry's most prestigious trend agencies, international opinion leaders, and the world's leading media companies.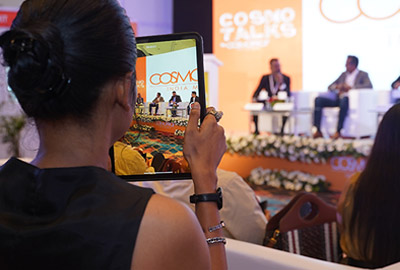 COSMOPROF NETWORK





Together with the Cosmoprof shows in Bologna, Las Vegas, Hong Kong, Mumbai and, starting from September 2022, in Bangkok, BolognaFiere Cosmoprof organizes many events in the beauty sector, including the field of wellness and health.
Furthermore, thanks to new partnerships with trusted local tradeshow organizers and thanks to the acquisition of the German group Health & Beauty, the Group enriches your business opportunities to enter in new key markets.
SUBSCRIBE TO OUR NEWSLETTER!