All beauty sectors under one roof
At Cosmoprof India you will find all sectors of the beauty industry represented: all branded finished beauty products (cosmetics & toiletries, beauty salon, hair salon, nail & accessories, natural & organic) and all kinds of beauty industry's suppliers (Ingredients, Machinery & Equipment, Packaging, Contract Manufacturing and Private Label).

International Companies
Exhibitors of Cosmoprof India come from different countries and continents. You will be able to see and compare the latest innovations and trends from all over the world!

Networking experience
Network with the people behind the top brands. Moreover, you can have pre-scheduled one-on-one meetings with the exhibitors by taking part to our Buyer Program.

Update your knowledge
Thanks to an extensive programme of technical conferences and live demonstrations, the show will offer the opportunity to understand the global beauty trends and the evolution of the Indian market.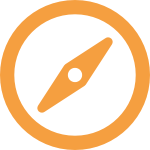 Strategic location
Mumbai is the business hub for cosmetics trade in India and the event will take place right in the core of the city.

Cosmoprof network and expertise
Cosmoprof India will benefit from the expertise and the business contacts of the whole Cosmoprof network: with successful trade shows in Bologna, Las Vegas, Hong Kong and Bangkok, the Cosmoprof Network cumulatively involves over 500,000 professionals and 10,000 companies from across the world.
Who would attend?
Cosmoprof India is a business-to-business trade show.
The show is not open to general public.
If you are one of the following you are strongly encouraged to attend the show.
INTERNATIONAL BUYERS, IMPORTERS, DISTRIBUTORS interested in new international beauty products
Spa Owners, Salon Owners, Distributors, Wholesalers, Agents, Importers, Exporters.
PRODUCT MANUFACTURERS
R&D, Product Development, Marketing, Operations Managers, Buyers and Packaging Design Supervisors, CEOs, General Management from the following sectors: Make up, Skin care, Personal care and Oral hygiene, Products containing alcohol, Products for Nail, OTC products.
DEPARTMENT STORES – RETAIL AND DRUG CHAINS – CONCEPT STORES
Category managers and buyers from companies interested in developing high-quality private label lines or new beauty products.
VISITORS' QUOTES