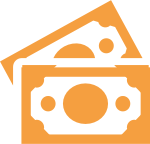 India is one of the most dynamic beauty markets
The beauty industry is one of the fastest growing consumer products sectors in India. This makes it a hotbed of competition and opportunity for multinational and homegrown brands.
According to Euromonitor International:
INR 1080 BILLION Retail Value Sales in 2020 (including INR 69 billion decline due to Covid-19)
6.8% Y-O-Y Growth during 2019-2024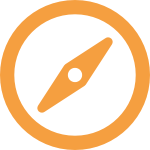 Strategic location
Mumbai is the business hub for cosmetics trade in India. This city has a diverse population of various income groups, which attracts demand for both mass and premium beauty brands.
The influence of Bollywood and the fashion industry makes people experimental in nature and willing to try out new products making the city suitable for new product launches. Mumbai is a haven for make-up lovers and has a strong retail network selling BPC products in its huge malls, standalone beauty stores, small local stores and well-known historic street shopping areas. [Euromonitor]
An easy and time-saving formula
The show represents all sectors of the entire beauty industry in small scale, with a selected number of exhibitors to facilitate the business opportunities.
Companies can enjoy ready stand options to optimize their investments and free of charge opportunities to get extra visibility.

Buyer Program
This successful Cosmoprof-signature buyer program will bring to the show qualified buyers to meet with the exhibitors. Three days completely devoted to business!

Update your knowledge
Thanks to an extensive programme of technical conferences and seminars on the beauty industry, the show will offer the opportunity to understand the global trends and the evolution of the Indian market and its distribution network.

A worldwide network
Cosmoprof India will benefit from the expertise and the business contacts of the whole Cosmoprof network: with successful trade shows in Bologna, Las Vegas, Hong Kong and Bangkok, the Cosmoprof Network cumulatively involves over 500,000 professionals and 10,000 companies from across the world.
Visitors profile
Here are the attendees you will meet by exhibiting
INTERNATIONAL BUYERS, IMPORTERS, DISTRIBUTORS interested in new international beauty products
Spa Owners, Salon Owners, Distributors, Wholesalers, Agents, Importers, Exporters.
PRODUCT MANUFACTURERS
R&D, Product Development, Marketing, Operations Managers, Buyers and Packaging Design Supervisors, CEOs, General Management from the following sectors: Make up, Skin care, Personal care and Oral hygiene, Products containing alcohol, Products for Nail, OTC products.
DEPARTMENT STORES – RETAIL AND DRUG CHAINS – CONCEPT STORES
Category managers and buyers from companies interested in developing high-quality private label lines or new beauty products.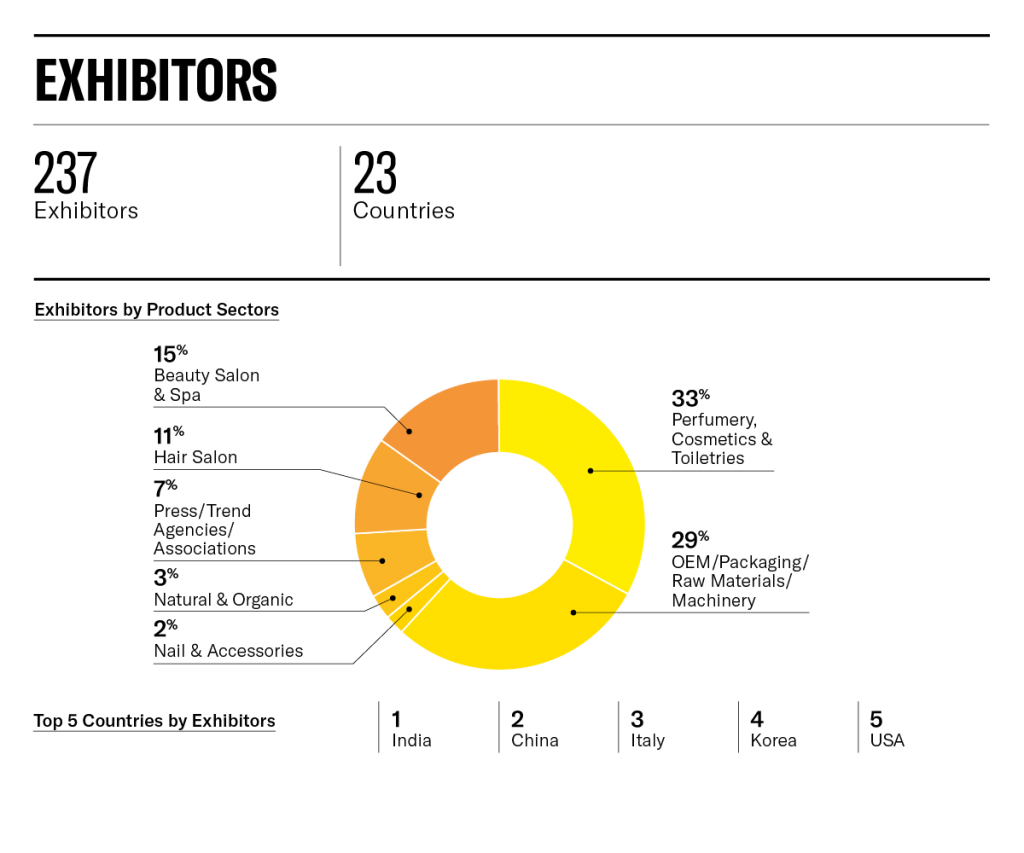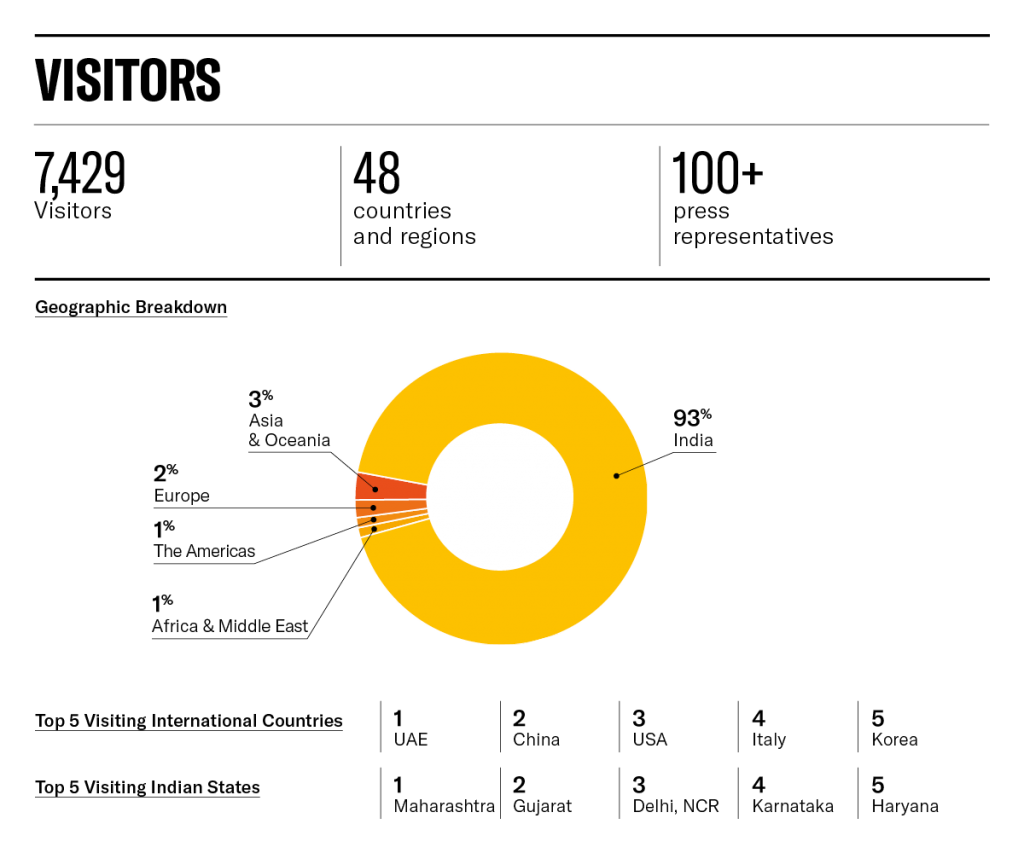 CONTACTS
If your company's headquarters and products are made in Asia Pacific (India included), please contact:
Sales Office Asia Pacific:
UBM India Pvt. Ltd – Mumbai – India
cosmoprof-india@informa.com
For info:
Ph. +91.22.6172.7510 – fax +91.22.6172.7273
If your company's headquarters and products are made outside Asia Pacific, please contact:
Sales Office Europe, Africa, Middle East, The Americas:
BolognaFiere Cosmoprof S.p.a. – Milan – Italy
international@cosmoprof.it
For info:
Ph. +39.02.796.420 – Fax +39.02.795.036