FUTURE VIEW 2022-2027: PIVOTAL BEAUTY INDUSTRY SHIFTS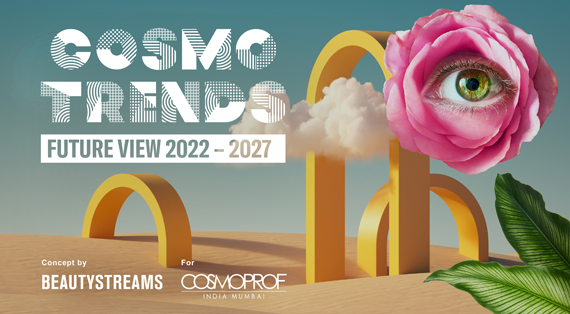 Presented By

As society evolves, it is critical to keep pace as trends and consumer lifestyles are ever-changing. Major changes in technology, social responsibility, and sustainability will continue to reshape our world, with a massive, cascading effect on all industries, including the world of beauty. Join BEAUTYSTREAMS' panel of experts for a strategic roadmap for the beauty industry. This exclusive macro forecast of the world explains how big societal movements will impact the beauty industry and shows where to focus your strategic development efforts. Through its proprietary Trend Funnel forecast methodology, BEAUTYSTREAMS analyzes and predicts how these macrotrends will influence the beauty sector, serving as a guiding compass for the years to come.
BEAUTYSTREAMS will explore answers to the following fundamental questions the beauty industry needs to address in the upcoming years:
What if eco-restorative and philanthropic actions became an integrated part of the beauty industry?
What if the Metaverse contributed to a happier and borderless world?
What if breaking free from binary gender definitions liberated a movement of joy?
What if beauty contributed to overall well-being and health?
What if we found ways to self-empower increasingly inclusive consumers?
SPEAKERS
Click on the photos to read the speakers bio!