In collaboration with

How will beauty shopping differ in the wake of the pandemic? How will consumers discover and experience products and try them on safely?
The reinvention of in-store testing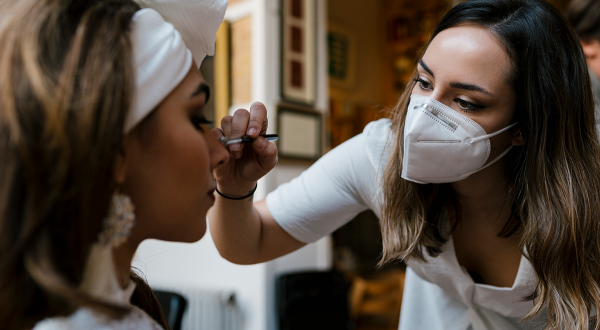 The pandemic has imposed a switch to online shopping, but in-store shopping remains a key part of the consumer experience, even for digital-savvy Gen Z.
To attract consumers from online convenience, a sense of theatre will be business-critical. Hygiene must also be evident, with clinically clean tools and products making testing and try-on safe.
Base's 'bartender concept' sees assistants creating personalised tester packs, ordered in-store via an app, from a branded, enclosed sample bar, while motion-activated dispensing stations let consumers try without sharing applicators or tester products.
Sampling specialist Livcer's Livstick is a single-use lipstick tester packaged in a blister pack, while Paperscent, from GK Concept, allows consumers to pull a fragrance blotter from a dispenser, avoiding contact with pre-used bottles or openly stored strips.
As testing moves towards single-use, brands must be mindful of sustainability implications as consumers will shun companies that are thoughtless about their business practices.
Insperiences recreate the brand experience in an intimate environment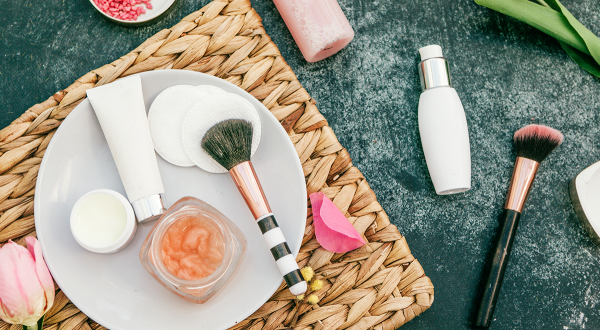 To echo or replace the discovery element of physical retail, brands have pivoted to 'insperiences', bringing brands' sense of fun, play, or values safely into homes. At-home consultations and discovery experiences are popular ways of engaging consumers with novel concepts that link them emotionally to the brand.
UK brand Floral Street's scentschool boxes comprise a discovery set of 'cult-favourite' fragrances, blotters, ingredient cards and a code for a complimentary live event.
Incentivising the progression from sample to purchase, Atelier Cologne's discovery sets feature a voucher so customers can offset the price against a future full-size purchase.
Subscription services such as Birchbox have seen a rise in sign-ups during the pandemic. Offering more control and personalisation, such as the ability to pause subscriptions and decide what's in each package, has proved successful. Ipsy, which added an Ultra Personalisation tier to its Glam Bag subscription service, had 60% growth during the pandemic.
Consultations go virtual to revive connections
The acceleration towards e-commerce during the pandemic has been more convenient for shoppers, but they have missed the connection with their favourite stores, brands and sales associates. These touchpoints are vital for a brand's reputation and success, and there is a need for these to be replaced with virtual engagement that reinforces brand loyalty and status.
Consumers' desire to understand their skincare, haircare or select the best colour cosmetics remains, and they will seek the ability to connect and learn about the products they are buying, how to use them and the values of the brand they are buying from. Tom Ford also launched complimentary Zoom consultations during the pandemic, with specialists divided into categories, one of which was fragrance. Clarins offered live interactive sessions with its Beauty Coaches.
Brands must embrace opportunities to connect with existing and new consumers and build a reputation as a trusted source of expertise.
Virtual try-ons will become a must-have for brands and retailers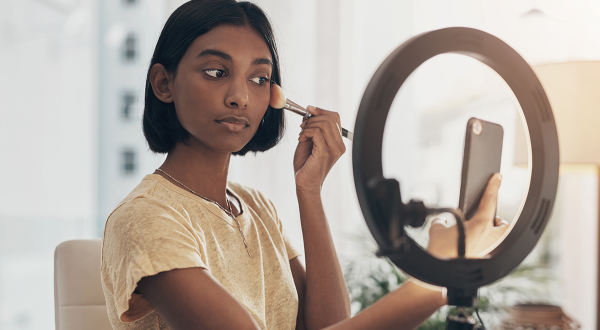 Virtual try-ons have risen in prominence to fill the gap that in-store makeovers and testers have left in the wake of store closures.
With consumers unable to go to their beauty hall in a department store or boutique to gain advice on the skincare products to buy or to get shade matched for their foundation, the virtual try-on has become an essential part of discovery, education and purchase.

These tech try-on innovations are transforming beauty halls to offer safe, hygienic try-ons. But we are seeing them migrate from in-store installations to smartphone-powered styling, which can be done at home or in-store. Charlotte Tilbury's Magic Mirror tech enables shoppers to click products and use their phones to "Try it on Me" with AI technology digitally applying the make-up and enabling shoppers to play with shades and styles.
STAY TUNED FOR MORE INSIGHTS!