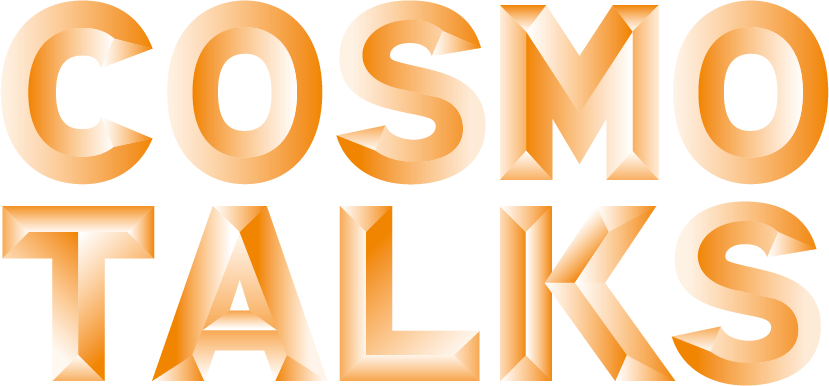 CosmoTalks will bring together industry leaders to participate in round-table discussions and panels to share their knowledge and insights.
The agenda will be rich with practical, business-oriented seminars, trends and forecast presentations and market analysis. Special focus will be given to Indian latest trends and how to enter into this market.
16th December, 12.00 PM IST – Conference Area (Jade Ballroom)
VISION 2025 – FUTURE TRENDS AND MARKET EXPECTATIONS FOR THE SALON INDUSTRY
16th December, 2.30 PM IST – Conference Area (Jade Ballroom)
FUTURE OF MAKE UP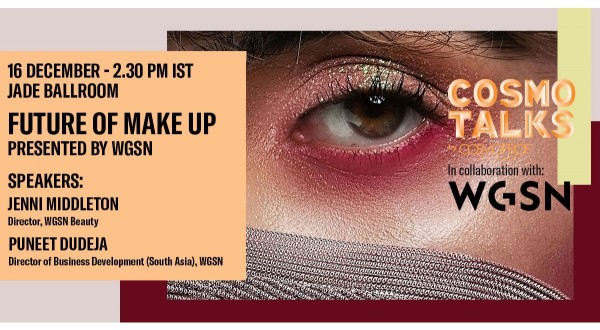 By 2024 the resilient make-up category will emerge from the downturn with a new playbook. Having rediscovered the joy of make-up, consumers will turn to it for fun, expression and escapism.
Join WGSN at Cosmoprof India to explore how products will sit at the intersection of cosmetics and skincare, catering to the divergent needs of beauty consumers.
16th December, 3.45 PM IST – Conference Area (Jade Ballroom)
PACKAGING – NEW APPROACHES AND INNOVATIONS IN INDIA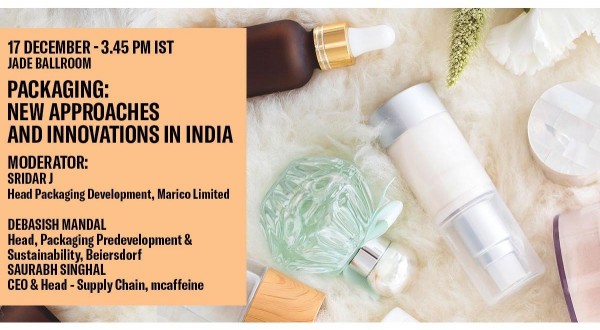 Main topics:
Biodegradable Plastic an Alternative to Plastic for Cosmetic Packaging
Brands Focus on Reducing Packaging Waste of Cosmetic Products
Brands Emphasize Eco-Friendly Skin Care Packaging
Companies spend more on packaging innovation rather than on production cost
Consumers expect products to be supported by manufacturer's quality and BIS safety standards
17th December, 10.30 AM IST – Conference Area (Jade Ballroom)
THE RECENT TRENDS AND DEVELOPMENTS IN PERSONAL CARE INDUSTRY :
NEW APPROACHES AND INNOVATIONS FOR CLEAN COSMETICS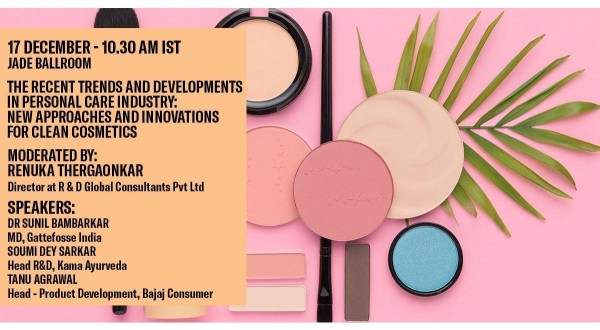 Main topics:
Growing preference for natural, organic, antipollution, anti-ageing products
Global best practices in the Clean Cosmetic segment today
17th December, 11.45 AM IST – Conference Area (Jade Ballroom)
BLURRING BOUNDARIES – DECODING THE NEW INDIA THROUGH HUMAN CENTRICITY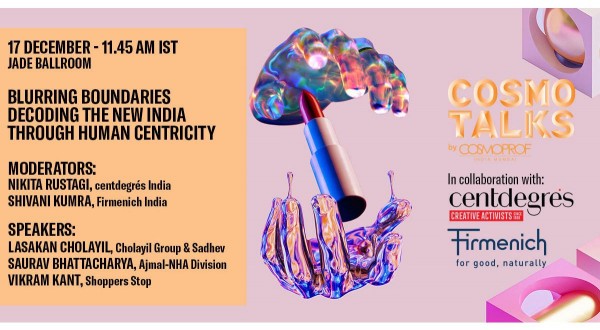 The global industries are going through a shift, a collective reverberation in light of the new generation of consumers that have set in motion an awakening. There has been a constant restructuring of the social panorama & shattering of traditional beauty norms; challenging the established brands to rethink their strategies and giving way to more consumer-centric brands. There has been a paradigm shift from object-centered to human-centered approach in creation & in narrative alike. Blurring boundaries is a literal dissolution of boundaries between varied concepts & entities. The topic will delineate around the fluid & seamless interaction of the brands with their customers, highlighting the rise & relevance of human-centric creation, encapsulating the emergence of hybrid products, interactive packaging & immersive retail. The new lifestyle has digital integrated into every aspect of their lives. How the brands cater to the evolving demographic? How to reinvigorate an existing brand? How to remold traditional into unconventional? How to create impactful & sensible design?
17th December, 2.45 PM IST – Conference Area (Jade Ballroom)
WOMEN IN BEAUTY